It's been over a year since I last posted anything. I didn't intend for it to take this long. Usually I post something around Christmas and that didn't happen. Then I usually realize what happened and update in the spring, which, if you've been paying attention is when all the Covid-19 shutdowns happened.
Going back to the end of KCRF 2019, lets just say it happened. Last time I posted anything here we were three weeks in to the 2019 season. I went back to look at some of my Facebook posts from that time and it looks like we had a few really good weekends as far as attendance is concerned, when it wasn't raining.
After KCRF 2019 was over we went back to normal life and began prep for the 2020 season. Little did we know…
Halloween came and went and before I knew it I was back on stage at the Kick Comedy Club for the monthly Kansas City Magic Showcase in November.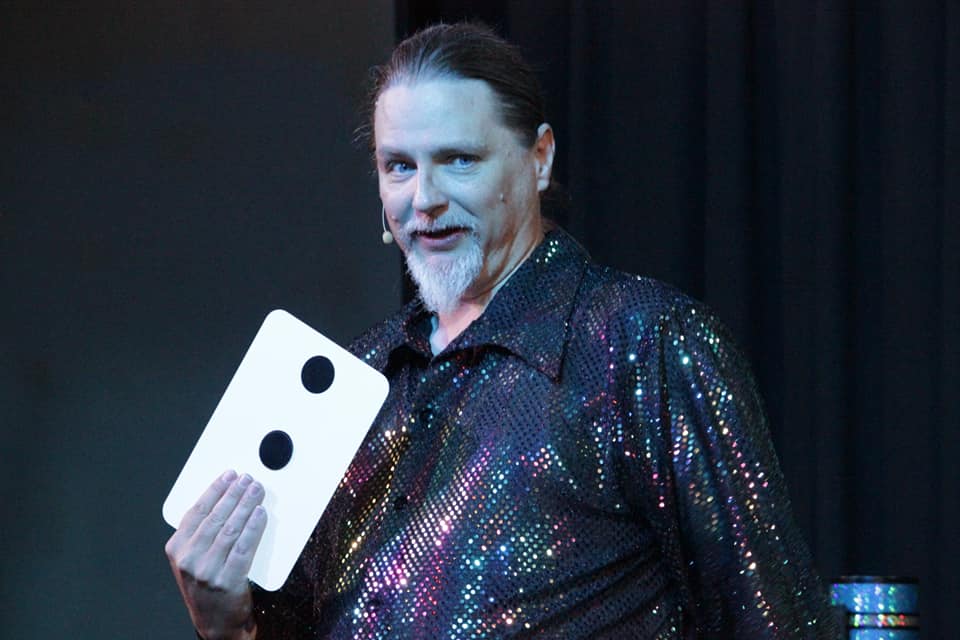 Thanksgiving, Christmas, and New Years came and went. The Kansas City Chiefs were on fire thanks to young quarterback, Patrick Mahomes. I did a birthday party during the playoffs and had to wait until the game was over to start the show. Then the Kansas City Chiefs went to the Super Bowl and won. The city turned red and we were on top of the world.
Oh how times change..
Then in March, as we're getting ready for our event schedule to start filling up, Covid-19 locked everything down. It was a scary time for many in the Kansas City magic community. Dennis Wilson, a magician and former educator was the second person to die from Covid-19 in Johnson County, Kansas. Then two more members of our local magic club got sick and had to isolate. The Kansas City magic community is a tight knit group and we all know each other. Covid-19 shook us all.
Initially we all believed it would be over in a month or so. March events like the Snake Saturday Parade in North Kansas City and then the St. Patrick's Day Parade cancelled and we were directed to stay home except for essential travel like groceries or work (but only if you couldn't work from home).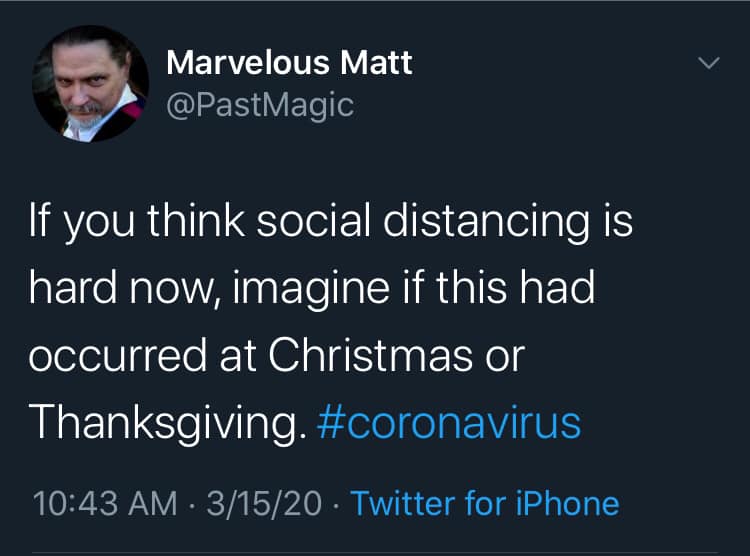 April came around and everybody started to figure out Covid-19 was going to be around a lot longer than thought. Festivals across the country began closing or delaying opening because of the virus. Some tried delaying but couldn't make it safe enough and ended up closing for the year.
In July we went to the cabin in the mountains with friends (who were also following a strict no contact plan) to escape the normal world for a while. No cell phone service, no electricity, no running water, a paradise in the wild. It was good to forget about our troubles even for a week.
Keep safe and wear a mask!
I finally had a show in August, The Des Moines Renaissance Faire. It was the first time I'd worked for this festival owner in over a decade and it worked out well. It was on a new site and they spaced all the vendors out so that there was at least 20′ between each of them. My wife painted faces, my daughter walked stilts and I did my show. I wore a mask any time I was going to have a volunteer on stage with me. I had hand sanitizer ready. I was really trying to keep everybody safe. It was hot. Really hot, but the organizers made sure we had access to cold water on site and were constantly checking on everyone to make sure we didn't need anything.
We arrived home to the announcement that KCRF 2020 was postponed two weeks. They were trying to make something workable and acceptable to the county health inspector. Then, just before Labor Day weekend, it was announced that KCRF was cancelled for the 2020 season. To be honest, I was relieved that I didn't have to worry any more about keeping myself, my audience safe, and my family safe.
While we were in Des Moines I got a message from one of the Jolly Rogers about a project they wanted to put together and wanted to know if I'd participate. Of course I said yes. Their plan was to release a new show every day of what would have been KCRF on the Jolly Rogers Youtube channel and were putting together a showcase of KCRF acts that would premier on the last day. So seven acts got together (socially distanced) and recorded a show of epic proportions and here it is.
What was nice about this show was that it allowed us to see each others acts, which doesn't normally happen during the regular season, and to receive tips/donations from the viewers. If you want to send a tip you can do that here. Nudge, nudge, I'm the fourth act.
That should do it for the year in review. I'm hoping now that I've moved to a new hosting company I'll be able to keep the site(s) updated and the blog posts coming.
Keep safe and wear a mask!